Bringing employees with you
A manufacturing company approached me to coach their Chief Finance Officer. He had been with the company for many years and was highly respected and capable.
But the company's strategy changed direction and the CEO was relying on the CFO to deliver this. The CFO was completely focused on delivering results, but failing to take colleagues with him. He was antagonising those around him, resulting in open conflict in some cases or with others just paying lip service.
The CFO recognised what was happening but did not know what to do and had no-one to talk through what was happening in an open way.
We used a business profiling tool to assess how his preferred ways of leading met with the new demands being placed on him and also carried out a 360-feedback exercise. Using these insights, we agreed the areas of focus together with measurable outputs for a 12-month coaching programme. This included ongoing regular input from a number of key stakeholders.
The key issue was that the CFO needed to become more vulnerable to be a good leader, but had deep-rooted beliefs that a leader should always be in control.
"I had never stopped to consider the way I am as a leader and what is positive about that – as well as the things I do instinctively that turn people against me. I needed to change. I always thought it was other people who didn't get what was needed – I had never been really honest with myself."
The impact was more co-operation from people around him and colleagues were more willing to challenge. As one direct report said,
He's more human now. We can cut to the chase and have an honest discussion that I can genuinely get behind – instead of just nodding my head and fuming inside. We've stopped wasting time and you can see it in the results of the business.
People who trust us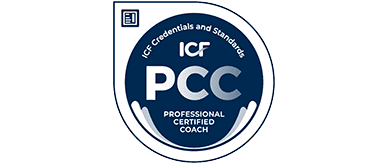 Copyright © Anne Shiels Consulting Ltd. Registered in England. Reg No.: 09862650. VAT No.: GB 233346721 | Privacy Policy | SiteMap
Copyright © Anne Shiels Consulting Ltd. Registered in England. Reg No.: 09862650. VAT No.: GB 233346721
Privacy Policy | SiteMap