Why you need conflict in your executive team
October 24, 2022
Posted by:

Anne Shiels

Categories:

Conflict, Teamwork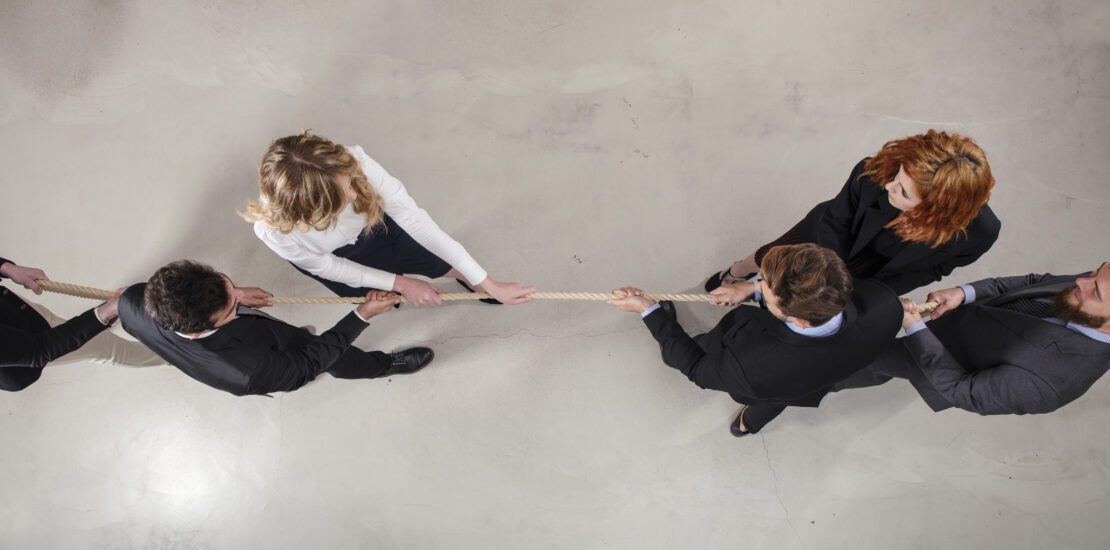 It's a bold statement – your executive team needs conflict. But it's not difficult to evidence.
If your team has sufficient cognitive diversity – often described as differences in perspectives or information processing styles – you will not agree all of the time. That's a positive, healthy thing for an executive team because plenty of research proves that teams with more cognitive diversity are better at solving complex problems involving lots of uncertainty.
So conflict will more likely arise when an executive team, who all feel free to speak up, has differing views. It's not the conflict itself that could be negative, but the way it's dealt with.
Conflict is a positive part of teamwork
Renowned thought leader Patrick M Lencioni says teamwork is a strategic choice, not a virtue in itself. It can be adopted like a sales model or financial strategy. And he says conflict is a critical part of teamwork.
But many organisations have a culture which believes conflict is negative and counter-cultural and therefore should be avoided. They value harmony at the expense of productive robust dialogue. Others think conflict simply wastes time that could otherwise be productive, or worry that people will have their pride damaged as part of the process.
Without diverse ways of thinking, teams can miss opportunities to do something different, stifling innovation and creativity. And without disagreement many issues can be brushed under the carpet to fester, reappearing as personal conflict at a later stage.
Executive teams which value conflict and can turn it into constructive dialogue ensure that discussions are deeper, issues are explored more thoroughly, and, often as part of that dialogue, uncover alternative options which wouldn't otherwise have been considered. This can have a significant impact on commercial outcomes.
What happens when disagreement isn't encouraged
A culture which encourages harmony at all costs can mask underlying disagreements. People won't (and shouldn't) always agree, but if they don't feel able to speak out against the prevailing opinions, they could become passive-aggressive in their behaviour.
In these kinds of cultures, not speaking out against a decision isn't the same as agreeing with it.
Artificial harmony can lead to people seeming to agree with a decision, but acting entirely differently when no longer in the room. Alternatively, a lack of deep discussion and exploration can lead to people believing they have agreed to the same thing, but actually having different understandings. Either scenario means executives will be leading their part of the organisation in different directions, creating a lack of strategic alignment with its own ramifications.
How to harness conflict
If your organisational culture struggles with the idea of valuing conflict, a simple reframing might help. Healthy or constructive dialogue are other phrases you could use that encourage deeper exploration and discussion, which can include disagreement, but may not carry as many negative connotations.
What's really important is ensuring there are ways to hear all perspectives. As an executive team coach, I often use a technique developed by author Nancy Kline, creator of The Thinking Environment. Her Time To Think technique is built on the premise that the quality of everything we do depends on the quality of the thinking we do first, and the quality of our thinking depends on the way we treat one another while thinking.
Understanding one another's thinking styles and preferences is also an important part of creating a culture where differing opinions are valued. And working with a team coach can also facilitate a team contract for the ways you want to have discussions and how to ensure all perspectives are considered and valued.
To explore in more detail why you need conflict in your executive team, get in touch by emailing info@anneshielsconsulting.com